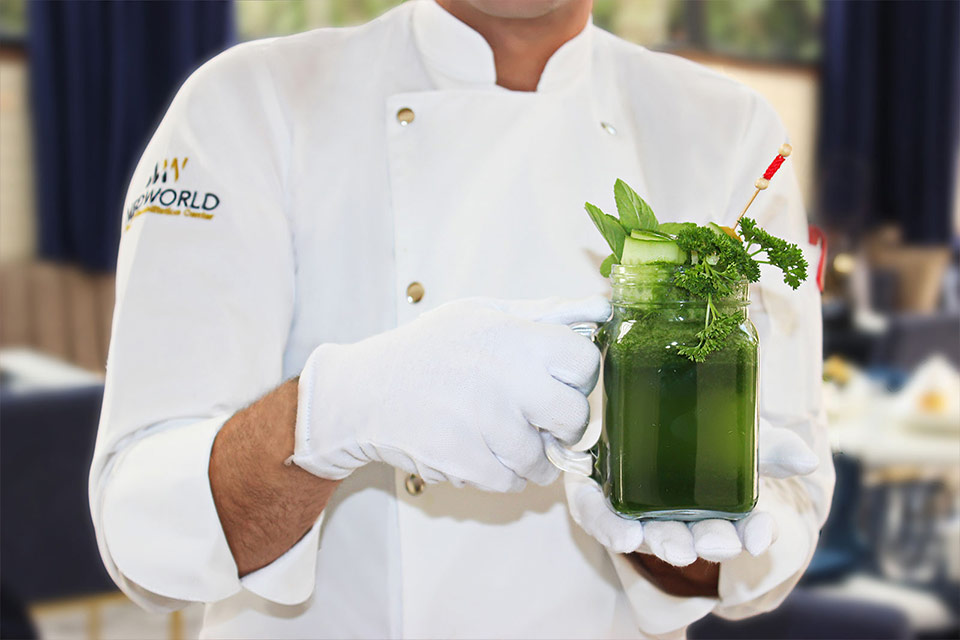 Medworld Green Juice Detox
Detox is the process of removing waste and toxins from cells, organs, and the bloodstream. This is done by cleaning up foods in the diet, eliminating processed foods, and giving your digestive system a much-needed break. Therefore, the energy normally used for digestion is now used to flush out toxins, eliminate waste and accelerate cell growth.
Our Green Juice Detox Program is designed to eliminate accumulated metabolic waste and radically increase the number of nutrients that fill and cleanse cells. Consuming the juice of chlorophyll-rich dark leafy greens will help increase the oxygen content of your blood and alkalize your body in such a short time.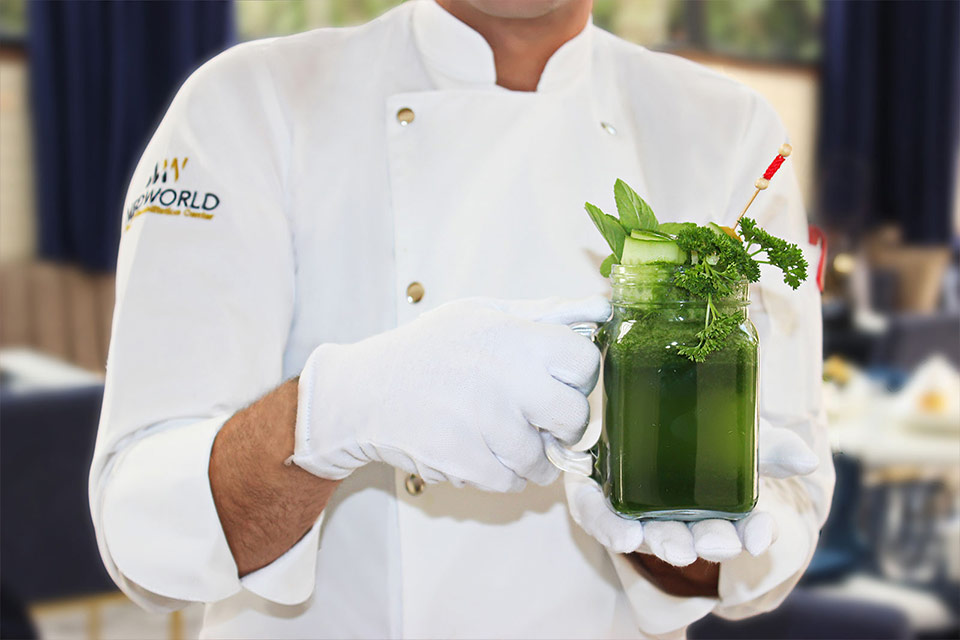 When you do a green detox, you become cleaner, your mind becomes sharper, you feel younger, your emotions become more stable. During the detox, your sleep will be more peaceful, you will feel energetic and renewed. Your taste buds become clear, your cravings for unhealthy substances decrease, and you prefer healthy foods. As a result, you feel healthier.
Most of us have a strong emotional attachment to food. However, what we feel most days is not hunger, but simply desire. Thus, the juice supplied with the program gives the body the calories, vitamins and minerals it needs, so you should not feel hungry.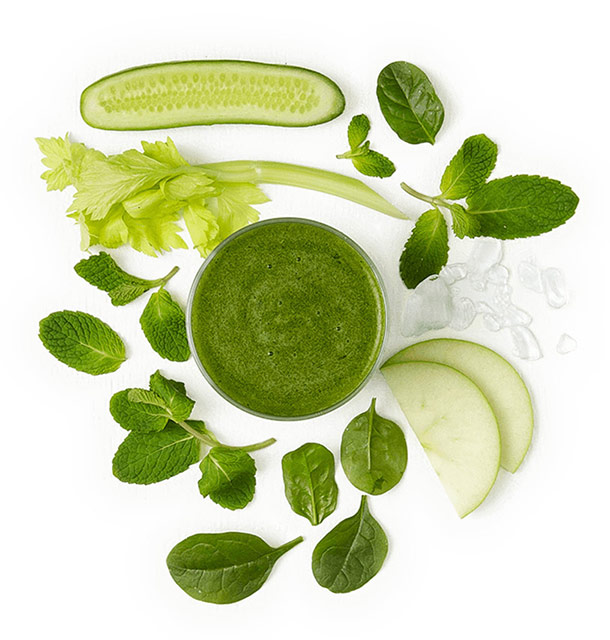 Helps to remove harmful substances accumulated in the body
Increased physical fitness and body energy
Weight loss with fast fat burning,
Improving physical fitness
Improving sleep patterns
Increasing the body's resistance to stress
Reducing the effects of fatigue and / or depression,
Elimination of bad eating habits
Strengthening the immune and digestive system
Reducing swelling, indigestion and bloating
Improving blood circulation
Prevention of premature aging
Physical and mental well-being
Preliminary preparation for passing the program
Our programs do not require any preparation, but we recommend that you stick to your diet and pay attention to what you eat and drink, for an enhanced effect and for a more comprehensive result. 3-4 days before the program, we advise you to exclude the use of coffee, tea, sour drinks and alcohol and consume 3 liters of water daily, instead of animal proteins, eat fresh fruits and vegetables.
The procedures indicated in the program can be tailored to your needs, after receiving the results of laboratory tests and consulting the clinic's doctor.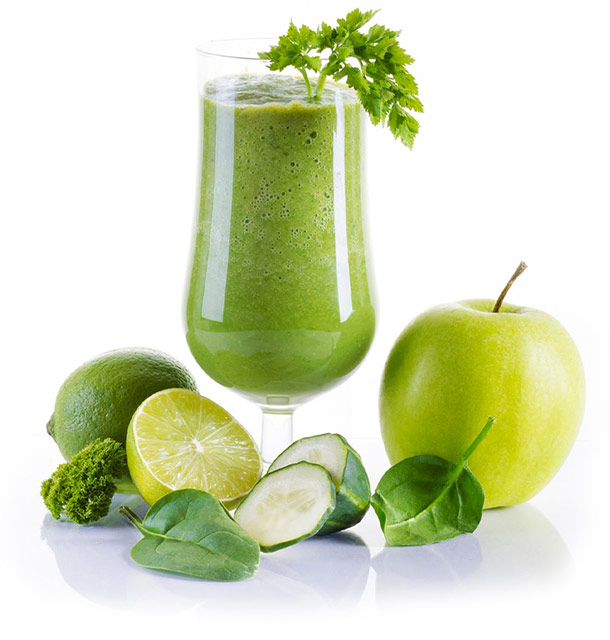 Medworld Master Detox Programm
General health examination
Laboratory test
Detox / Healthy Nutrition Program
Nutrition and Diet Counseling
Detox green soup and detox drinks at mealtimes
Alkalize Water and Probiotics
Dietary Supplement Medworld Detox
Natural therapeutic food and drinks, according to the prescription
1 session Oxygen therapy
1 session Magnetotherapy
1 session Ozone Therapy
1 session Acupunture Therapy
Access to the Relaxation Area (Sauna-Steam Bath, Turkish Bath- Swimming Pool)